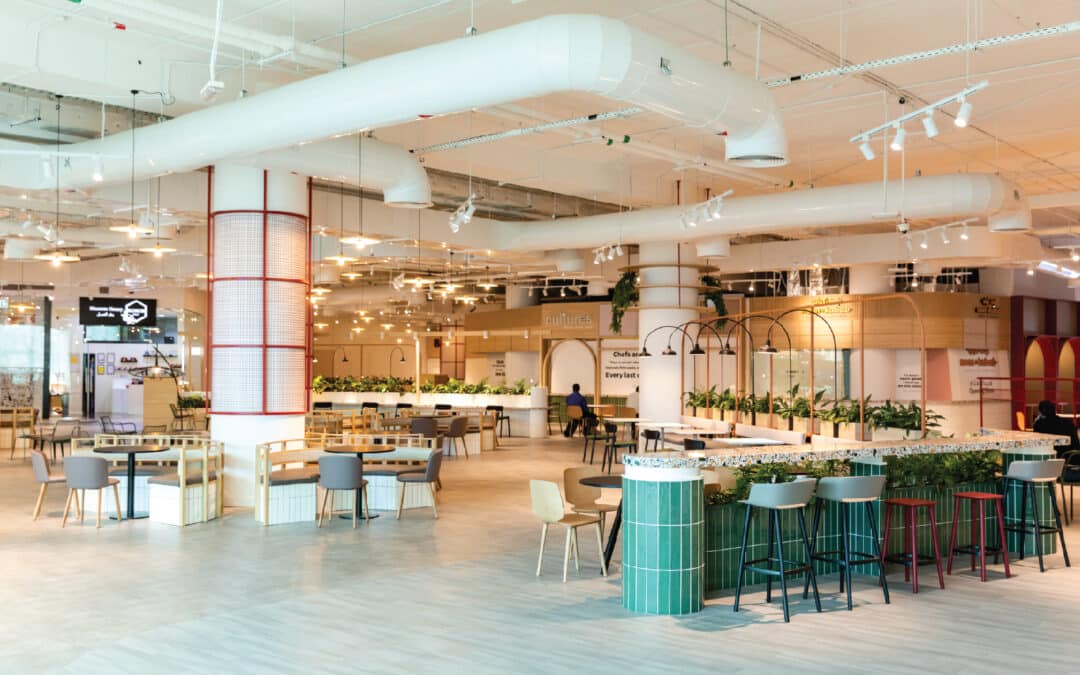 With a mindful sustainability approach, Picnic Square offers a variety of healthy dining options and seating areas, set within a distinct interior, that embraces a warm and engaging ambience. Set as the heart of Times Square Center, it incorporates stylish, new functional dining areas, greenery-filled open spaces, and a children's play area. It's artisanal, deli-style restaurants and cafes blend perfectly with the contrasting accents of the interior design.
It's a place where business owners can meet, colleagues can gather, youngsters can create social media content and families can dine healthy, whilst kids enjoy the play areas.
With the capacity to entertain 350 people, Picnic Square is fast becoming an essential space to host public events, talks and shows.